BFCA NATIONAL WAS A HUGE SUCCESS FOR DALNAVERT AND LUVIT KENNELS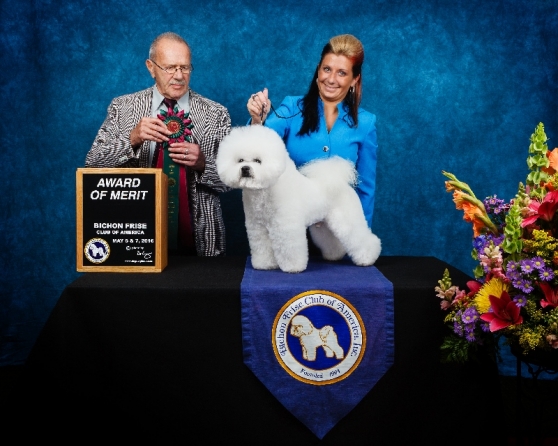 The BFCA National was held in Minneapolis, MN May 6th, 2016 .
Distinguished judge Mr. Frank Sabella recognized CANADA'S # 1 (2015) Bichon Frise MBIS MBISS AM GRCH AND CAN GR.CH LUVIT DALNAVERT A MOVADO SPORTIVO "ROBBIE" with an AWARD OF MERIT with over 20 champion Bichons in competition.
Expertly handled by co-owner Carolyne Cybulsky, breeders/owners Bernice/Brian Lucas and Linda Ross couldn't be more proud of this prestigious award.