WYNN IS A WINNER !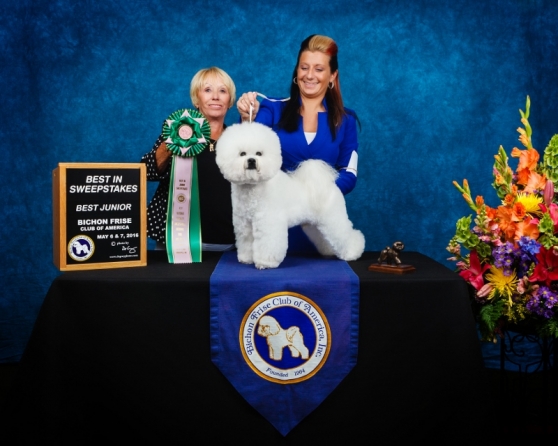 Show casing our newest addition from Norway at the BFCA National on May 6th, 2016 in Minneapolis, MN winning the JUNIOR PUPPY SWEEPSTAKES AWARD AND 1ST IN THE 12 - 18 MONTHS CLASS IN THE SPECIALTY
PETIT AMI'S WYNN AT LUVIT DALNAVERT. Wynn has 6 points in Canada. He is currently being shown by Rick Day in the USA.
Wynn was bred by Wivi Olsen.
He is owned by Linda Ross and Bernice /Brian Lucas.