A BOY AND HIS PUPPY.....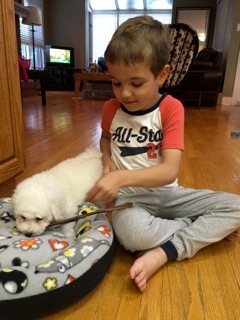 This is Dalnavert Luvit Tazo Chai with his new owner Ben.
"The kids absolutely adore him, and they have the perfect amount of "energy" level to handle a new pup. They are very loving and gentle with him, and are careful to be sitting when playing with him so they don't trip over him." says Mom Heather.