Two fabulous models !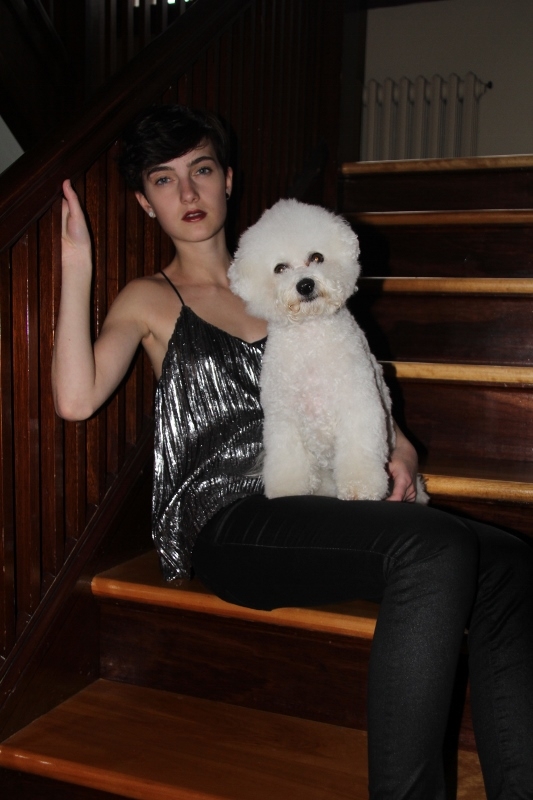 Model Alicia Essig sits with, up and coming Canadian Champion, DALNAVERT'S PLEZ SQUEEZE CHARMIN known as MINNIE .
In the Saskatoon dog show, Minnie placed Winner's female and Best of Opposite Sex, finishing at 9 points out of 10.
Minnie is owned by the Essig Family.
Handler Carolyne Cybulsky.