HAPPY PUPPY... HAPPY FAMILY!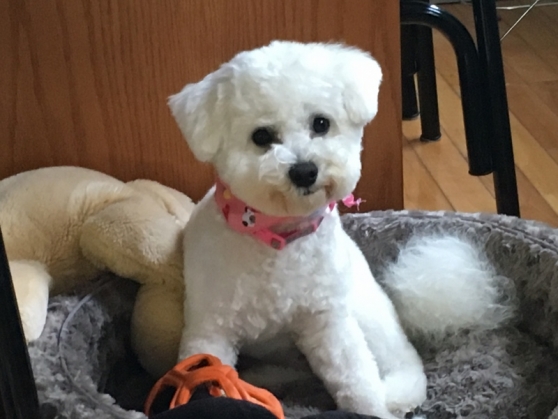 As a breeder it is always fun to hear from one of our Bichon families. This is Dalnavert Luvit Sno Ball...
"A pic of Maggie after her grooming last Thursday. She looks so sweet doesn't she, well it's all smoke and mirrors, lol. She is a very demanding puppy and whatever she wants, she wants NOW!!!! Her energy level is off the charts and when she finally caves in the evening we kinda' breathe a sigh of relief. It's like a baby that finally goes to sleep.
But she does have her sweet side, does the funniest, cutest things and is super smart. So this is our Maggie and we're so thankful to Bernice Lucas for letting us have this very special puppy "
Barb
THANK YOU BARB and KEN SUTYLA