WE ARE AT MASTERGROOM THIS WEEKEND IN CALGARY...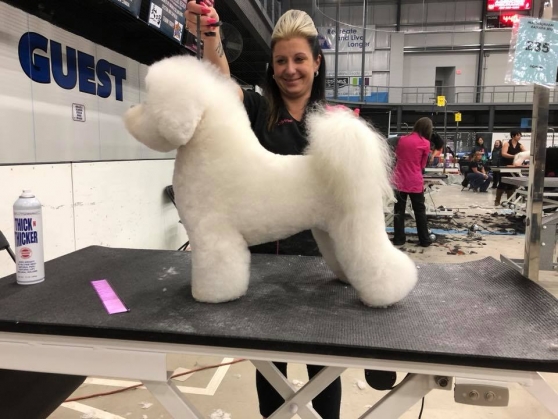 Carolyne entered her first grooming competition ! MASTERGROOM took place in Calgary this weekend. Yesterday Carolyne place FIRST in the intermediate category. This was a big win for Carolyne as she has never competed in this type of competition before.
Her model was "MIA" CAN. CH. LUVIT DALNAVERT AWESOME TROPICAL STORM. Great teamwork girls. CONGRATULATIONS ! Mia is owned by Barb Downes and Linda Ross.