"KISSY" IS OUR NEW GIRL MAKING A NORTH AMERICAN STATEMENT !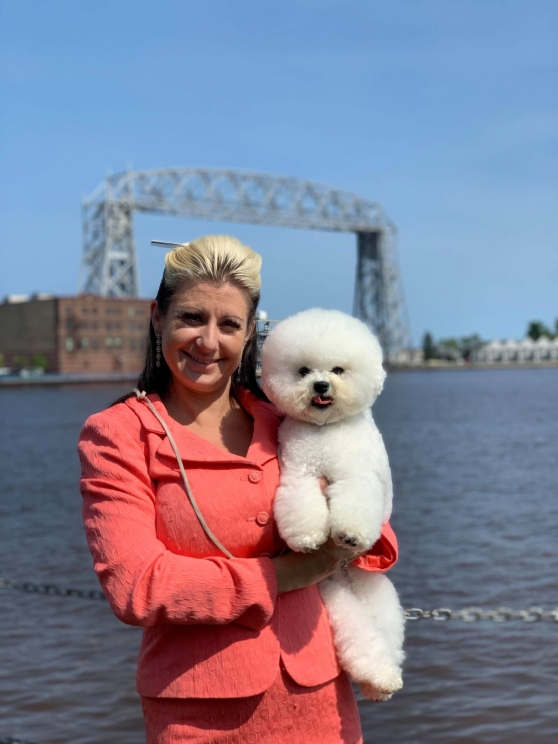 Introducing LUVIT DALNAVERT KISS ME I'M IRISH "KISSY"
Kissy has 6 points towards her Canadian championship and today was awarded a 5 point major towards her American championship and has a total of 7 points.
Kissy is co-owned with Linda Ross and is beautifully handled by Carolyne Cybulsky.
The back drop in this photo is Lake Superior.