ICE'S DAUGHTER LEAVES HER MARK ON THE SHOW SCENE THIS WEEKEND..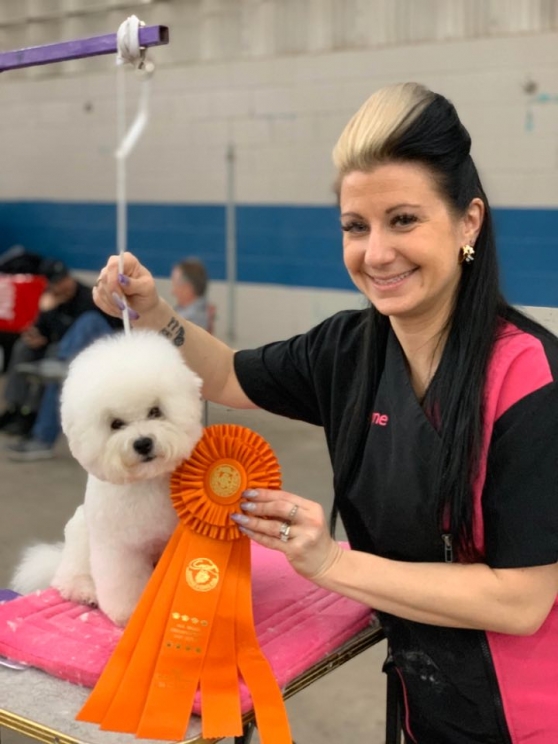 Meet LUVIT DALNAVERT MAGIC ICE CRYSTAL. This is Ice's first puppy to hit the show ring. Crystal is not quite of age for the formal competition, but won Best Baby Puppy in Group at Brandon.
She certainly has a bright future ahead of her. Owned by B/B Lucas, Carolyne Cybulsky and Linda Ross.