Introducing MAGGIE !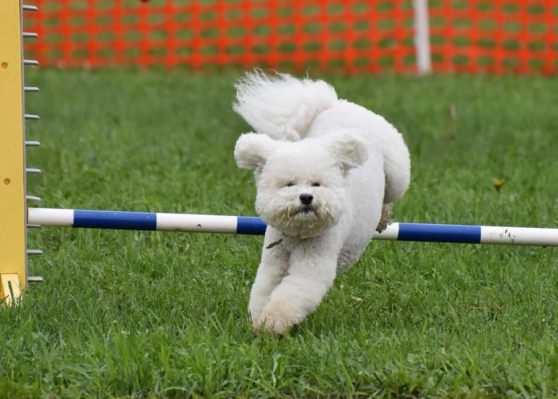 DALNAVERT LUVIT JOYOUS NOEL - "MAGGIE" is owned and lovingly cared for by Donna and Blake Russell in Thunder Bay. She is trained in AGILITY by Donna.
Born on December 22, 2013 bred by Bernice & Brian Lucas - Dalnavert Kennels ( Winnipeg, MB) and Linda Ross- Luvit Bichon Frise ( Florida )
Maggie is jumping over the bar jump in the Agility course.