MAGGIE ON THE AGILITY COURSE....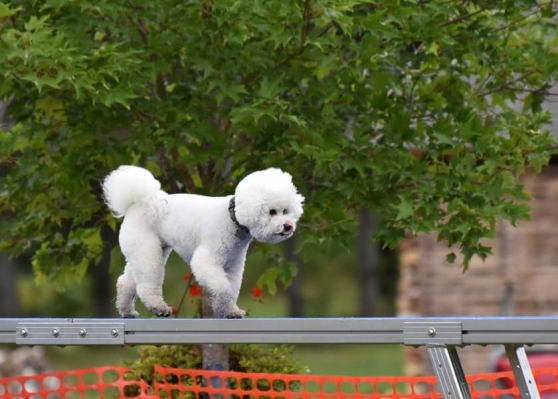 DALNAVERT LUVIT JOYOUS NOEL - "MAGGIE" is owned and lovingly cared for by Donna and Blake Russell in Thunder Bay. She is trained in AGILITY by Donna.
Maggie, right from the onset ,when we brought her home, liked to jump, especially from one piece of living room furniture to the other. She was was very high energy and unflappable.! When she was old enough (8 months),we enrolled her in agility classes, even in Arizona where we spent a winter. Initially, Maggie liked to tear around at top speed rather than focus on the agility part...but as she has matured so has her ability for the sport !