AM/CAN CH.RISGAE'S HERSHEY'S KISSES AT DALNAVERT-LUVIT "HUGS"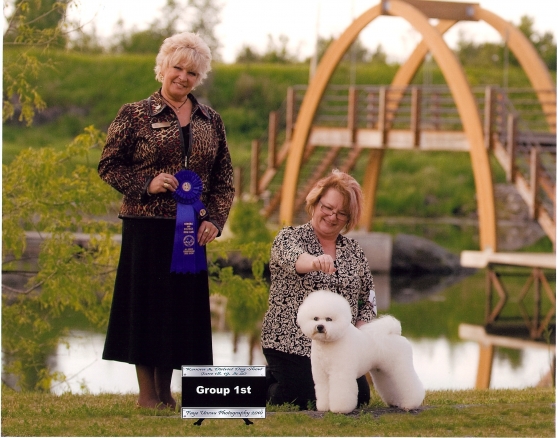 HUGS passed over rainbow bridge on Dec, 27th 2020
Bred by Rick Day and Ginger Bruton
Sire: CH. Risgae Sweet's Treat at Musicbox
Dam: Risgae's Cowgirls of Artisan
During his show career HUGS was owned by Linda Ross, Rick Day, Bernice and Brian Lucas
In Canada he was shown and groomed by Sandy Orford.
In the USA he was groomed and shown by Rick Day.
His legacy holds many wonderful pets plus his daughter AM/CAN . CH. LUVIT'S DALNAVERT OLYMPIC OMEGAMANIA and his grand-daughter AM/CAN CH. LUVIT DALNAVERT MINISTRY OF MAGIC
HUGS'S forever home and care givers were Carla and Wayne Morrow.
HUGS held an OFA CHIC 5 on all of his clearances.