GARDENING PREPARATIONS !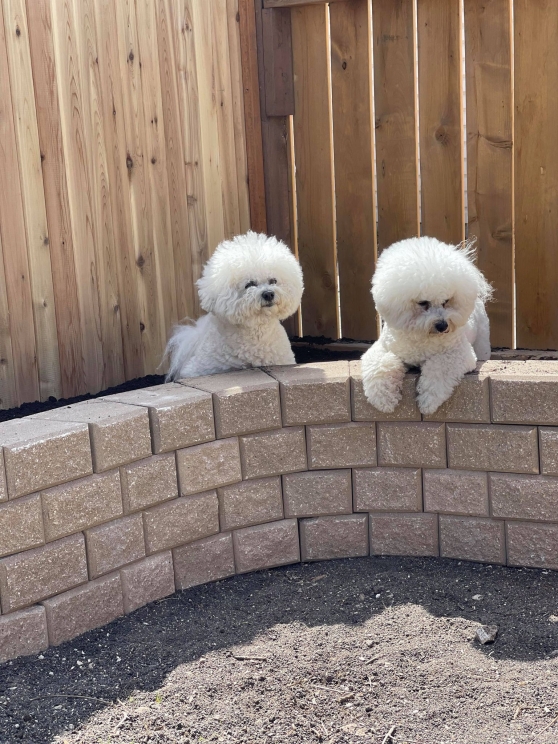 Planters are being prepared for the new garden. ROBBIE and ICE are hard at work at Carolyne's new home.
These Show Dogs are Stud dogs not only making up the pedigree foundation of our kennel, but participate globally in grooming competitions, children's junior handling, obedience trials and make great family companions.