CAROLYNE PILOTS ICE TO ANOTHER RESERVE BEST IN SHOW !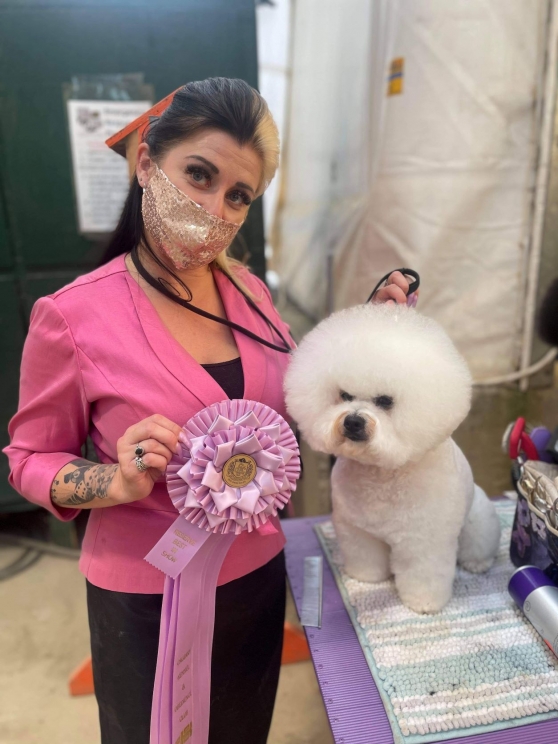 In Calgary today, Carolyne and Ice won their third Reserve Best In Show . Congratulations to breeder Linda Ross - Luvit Bichon Frise and co-owner Tyler Cybulsky, Linda Ross and Carolyne Cybulsky.
Ice has already sired puppies in the USA and Canada who are also bringing home the ribbons. Definitely the sign of a quality stud dog !