RESERVE BEST IN SHOW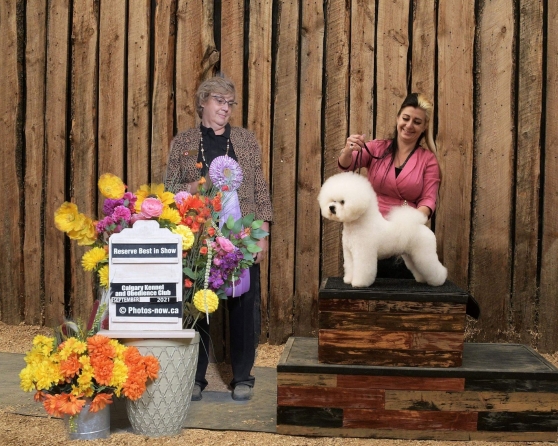 MBIS MRBIS BOSS AM CAN GCH LUVIT DALNAVERT AWESOME ICE STORM NTD
ICE
MBIS MRBIS BOSS AM CAN GCH LUVIT DALNAVERT AWESOME ICE STORM NTD
ICE
Breeders : Linda Ross & (Late) Dean Cooke
Owners : Carolyne & Tyler Cybulsky & Linda Ross
Handler : Carolyne
As shows have returned we are super excited how Ice has made his presence known in the Non Sporting Group!
We are extremely excited to watch his future grow and also watch his off spring complete their championships both in Canada and the USA.
Pictured is Judge Judy McVeigh with Ice winning Reserve Best In Show. Thank you Judges for your recognition!