BFCA NATIONAL BEST VETERAN 2023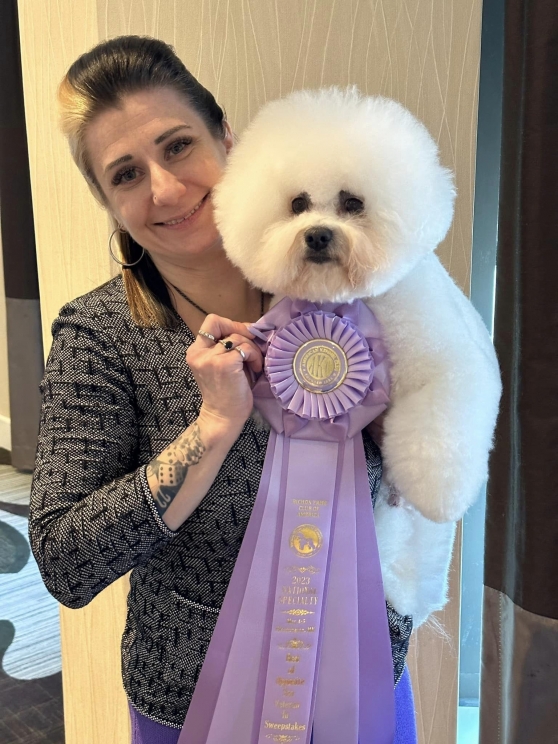 MBIS RBIS MBPIS BISS CAN GCHEX / AOM AM GCH Luvit Dalnavert A Movado Sportivo CGN RN RI
This is ROBBIE our 10.5 year old Veteran who took BEST OF OPPOSITE SEX at the SWEEPS : judge Wendy Hutchinson from Australia AND BEST OF OPPOSITE SEX AT THE 2023 BFCA NATIONAL under breeder judge John Hutchinson from Australia.
Bred by Linda Ross and B/B Lucas and owned by the breeder and trainer, groomer and handler Carolyne Cybulsky. It was exciting to see how happy Robbie was in the show ring showing off his qualities and speed .. He was represented by 2 young off spring who won their own classes.